GOT MINI TUMBLERS? WE GOT MINI GRIPS!
OUR MISSION!
We are dedicated to providing you with a superior product and exceptional service. Our commitment to excellence ensures that you receive the best of both worlds. Our top priority is our customers, and we strive to cultivate long-lasting and meaningful relationships with them through our high-quality products.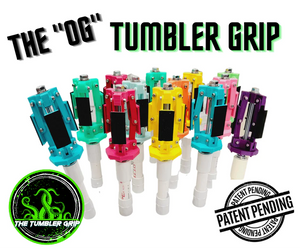 GET A GRIP!
Our grips are 3D Printed and made to replace those unpredictable pool noodles and footballs allowing you to walk away with the certainty of no slips, dips, or fallen cups!
Buy Now
New Stoner Grip
Our Newest Grip is the "Stoner" Grip. The Stoner Grip & Bling stand make Rhinestoning Tumblers a breeze.
Buy Now